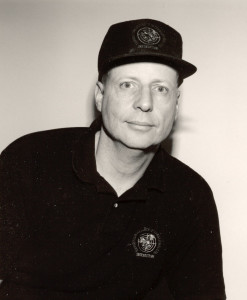 Professor Arthur Cohen B.A.,M.A.
Educator, Author, Speaker and Demonstrator Personal Safety & Self Defense Expert
Education Experience
B.A. Hunter College 1967
M.A., Stony Brook University 1973
33 years experience in public education grades 7-12
Member of American Federation of Teachers.
Member of Bemer Junior High School Discipline Committee, and Anti-Bias Committee.
Member of Executive Committee of 21st " Century Save Our Kids Task Force of Nassau County.
Presented school safety programs for educators at more than 25 teacher centers &
superintendent's conferences throughout Long Island and well over a dozen state and national conferences.
Law Enforcement Training, Consulting & Personal Safety
Over 37 years experience in martial arts and the personal safety field
Member & frequent Staff Instructor for the American Society of Law Enforcement Trainers
Charter member the International Law Enforcement Educators and Trainers Association (ILEETER)
Staff Instructor for Police Self Defense Instructors International Conference 1989, 1990
Staff Instructor, International Women in Police Conference, Dallas TX. 1997 Instructor, Defensive Tactics Newsletter Conference Ft. Meyers, FL. 1996-present
Speaker at the International Association of Campus Law Enforcement Administrators Conference.
Staff Instructor, Justice System Training Association.
Guest Speaker, Law Enforcement Television Network (LETN)1990, 1997
Speaker at over 50 state and national conferences for educators, law enforcement and health professionals.
Attended over 300 seminars by many of the nation's leading law enforcement, martial arts and personal safety trainers.
Curriculum Development and Staff Instructor Nassau County Sheriff s Dept. 1983-1984.
Created 20+ personal safety programs for the law enforcement, martial arts, health &
educational community and the general public.
Author of 3 books & 2 training videos on self-defense and personal safety.
Published over 20 articles on various aspects of personal safety.
Awards, Certifications & Honors
Member of the National Speaker's Association and Who's Who in Professional Speakers.
Member of Who's Who in Law Enforcement Trainers.
Member of Who's Who in American Martial Arts.
Nominated for Who's Who in American Teachers.
Recipient of the 1996 Leadership Award by the Defensive Tactics. Newsletter
for research and development in the field of criminal justice defensive tactics and personal safety training.
Certified and/or Trained in numerous police programs e.g. ISC Control Points, PPCT Pressure Points, Handgun Retention, Police Baton, Pepper
Spray etc.
6th Degree Black Belt in Tae Kwon Do.
Director of Training ISC Control Points
Certified Instructor in Amis de Mano (Philippine Stick & Knife Fighting)
Listed as an "expert witness" in 7 state and regional law directories covering 20+ states.
Graduate of "Stand Up University" at Governor's Comedy Club and a "certified" funny guy.
Featured Speaker, New Jersey Governor's Safety Award Program 1996.